Home » Remembrances » In Memory
In Memory

**~~A Memory In The Heart~~**
Feel no guilt in laughter, she knows how much you care
Feel no sorrow in a smile that she's not here to share
You cannot grieve forever, she would not want you to
She'd hope that you can carry on, the way you always do
So talk about the good times and the ways you showed you cared
The days you spent together, all the happiness you shared
Let memories surround you.
A word someone may say
Will suddenly recapture a time, an hour, a day
That brings her back as clearly as though she were still here
And fills you with the feelings that she is always near
For if you keep these moments, you will never be apart
And she will live forever locked safe within your heart          

 In Memory of Janet Rigdon 10/8/1955 - 4/5/2011  
April 6th, 2011: A Message from Andie MacDowell
Janet makes us normal humans reflect on how small we are and at the same time inspires us to strive to grow into the kind of person she is. I have never witnessed so much strength, courage and compassion in one soul. Rising above any self pity, that I can summon for myself with just a simple cold, Janet has the kind of spirit that is far ahead of those of us hoping to live to our full potential. She has been a teacher and leader for all of us that had the blessing to be in her presence. I am humbly flattered that she could even mention my small contribution and inspired to continue to do what ever I can in her honor.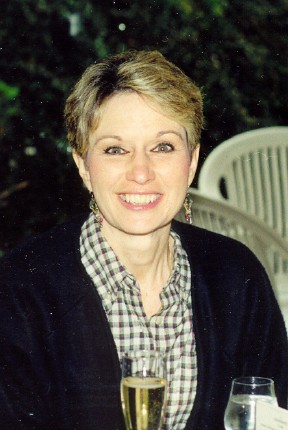 In Memory of Jill Richards"We must always remember to Celebrate Life!" 3/16/50 -3/6/2002
Would you like to add a cherished friend or family member to this section of the site? Please email scocfdirector@gmail.com with a picture (if you have one), dates and anything special you would like to say.
Memorial gifts to the foundation are always welcome and greatly appreciated.
 Please make checks payable to SCOCF and mail to SCOCF, 110B Edinburgh CT, Greenville, SC 29607
--------------------------------------------------------------------------------------------------------------------------------------------------------------------------------------------------------------------------------------